Our Vision
We want to engage learners, spark their passions, and provide exciting opportunities.
We want learners to learn from their mistakes, try new things, give it a go, and show some grit/resilience.
We want learners to know themselves, set goals, self manage, and develop confidence.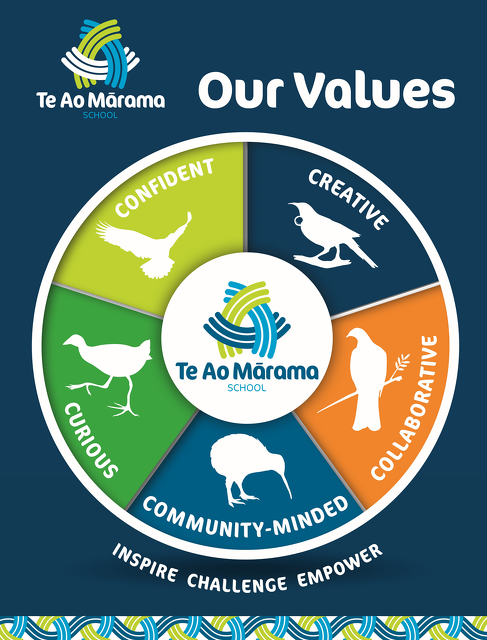 Our Values
These values are based on community feedback, board/leadership team ideas, and also on international research highlighting the key skills that are most valued in society and the workplace.
Our Vision, Values and Key Beliefs all weave together to to form our school whakatauki, Whiria te tāngata.