Te Ao Mārama School is a place that is focused on our vision of inspiring, challenging and empowering our learners. We embrace research and evidence to ensure the best teaching and learning approaches for our learners.
We appreciate that there is a lot of "jargon" in education!
These fact sheets are designed to be parent friendly, and provide some background to "why we do what we do" at Te Ao Mārama School.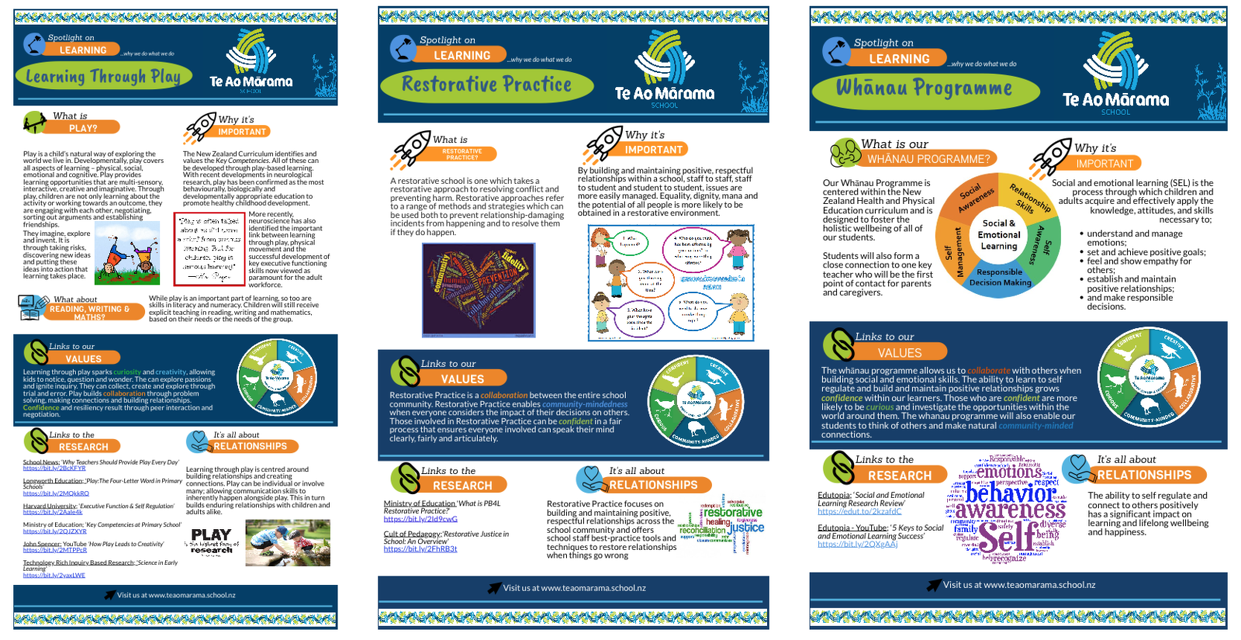 Please click the links below to download the Fact Sheets on the following areas:
Please feel free to chat to staff in more detail about these aspects.